Warrior Systems, Inc. - Poultry Equipment - Gainesville, GA
---

Chick Box Washer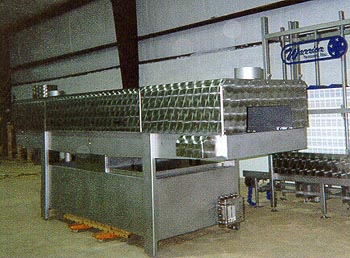 Hatchery Chick Box Washer
Ease of use, clean up and maintenance in addition to 800+ clean chick boxes per hour. The Warrior Chick Box Washer is designed to be installed free standing or incorporated online with your chick boxing process. Stainless cabinet and nozzles are standard. Water is recycled and filtered. Huge doors make access into the washer cabinet very simple.
Standard Technical Data
25 Hp pump.
Stainless construction.
Stainless conveyor chain and sprockets.
.5 Hp Conveyor motor.
Dual E. stop controls.
Copper coil for water heating.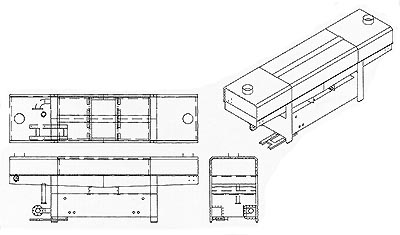 Available Options
Box blow off unit.
360 disinfect.
Automatic box return (to allow one man operation).
Steam injection.
Design Advantages
Stainless nozzles standard.
Operator / maintenance friendly.
Compact.
Very Sturdy.
Total wash down compatible.
Light weight, easy to handle filters.
Versatile.
Contact us today for more information!
---
Chick Box Washer - Hatchery Tray Washer - Hatchery Tray Restacker - Vacuum Waste System
---
ON-SITE SERVICE & TRAINING - PARTS - NEW EQUIPMENT SALES
TECHNICAL SUPPORT & TROUBLESHOOTING - INSTALLATION - CONTACT US! - HOME
---
Warrior Systems, Inc. - P.O. Box 5583 WSB - Gainesville, GA 30504
Phone: (770) 718-9078 || Toll Free: (877) 892-7746 || Fax: (770) 718-9079
Email: Sales@WarriorSystemsInc.com