Poultry Equipment Sales and Service - Gainesville, GA

Warrior Systems, Inc.
P.O. Box 5583 WSB
Gainesville, GA 30504
Toll Free: (877) 892-7746
Phone: (770) 718-9078
Fax: (770) 718-9079

Sales@WarriorSystemsInc.com

www.WarriorSystemsInc.com
Warrior Systems, Inc. is a "5 Star Service of Excellence" company which manufactures, sells, and services automated hatcheries for chickens and turkeys in the United States and Canada.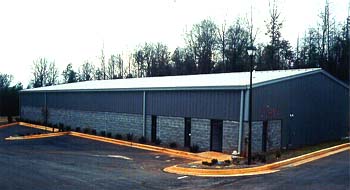 We specialize in On-Site Service, backed by more than 10 years of experience in the industry.
Warrior Systems, Inc. sells, manufactures and installs hatchery automation equipment, supplies and parts. We offer on-site service for your hatchery automation equipment as well as troubleshooting by telephone.

Richard Storer, owner and President, has more than ten years experience in hatchery automation installation and on-site service.
---
Warrior Systems, Inc. - P.O. Box 5583 WSB - Gainesville, GA 30504
Phone: (770) 718-9078 || Toll Free: (877) 892-7746 || Fax: (770) 718-9079
Email: Sales@WarriorSystemsInc.com
---
Web Design by: John Nicholson Web Design - www.JNWD.com